If your target market is …
Difficult to reach …
Skeptical …
Has a gatekeeper …
Or ignores marketing messages …
Then you have a hard to reach market.
One of the ways I overcome this is with an integrated, multi-channel campaign with a 3D piece at the center.
Let me give you a powerful example of what this looks like, and the five steps it takes to create the breakthrough.
DraganFly Wanted To To the Impossible …
Bring together a group of investment newsletter writers before its upcoming IPO.
Investment newsletters have thousands of active investors who listen to every word the newsletter writer says. They show the investor what to invest in, when to invest, and when to get out. So the readers trust him/her. They follow their advice.
This means that these newsletter gurus have two priorities: their credibility and their readers, in that order. Without street cred, they wouldn't have readers. They would rather die than be seen to be in any company's pocket.
That makes this group one of the most skeptical on earth … and very difficult to reach if you're a company that wants their attention because …
They don't open their emails.
They're wise to the world of direct marketing tactics, which they deploy in their own marketing efforts.
They screen their calls.
And they put gate keepers in the way.
How was DraganFly going to reach this target audience?
That's where my team at CDMG came in.
First we created a list of the most active investment newsletters that represent hundreds of thousands of investors looking for opportunities.
From our target list, we created a campaign that generated record breaking response for direct mail.
How did we do this? With these five steps …
Step #1: Compelling Direct Response Copy Generating the Maximum Response
First we used the 4Ps and 4Us formulas: Picture, promise, proof, push … and urgent, ultra-specific, unique, and urgent.
Then we made it clear how the DraganFly story could benefit not only the newsletter writer, but their readers as well. And we wanted to create a sense of urgency. We did this using a strategy we employ often. We monitored the daily news for headlines and stories about drones and their use in military warfare … and then tied anything relevant into our copy.
By keeping the first communications relevant to the current news cycle, and by demonstrating how this information is important to investors, DraganFly piqued interest.
Step #2: A Direct Response Offer
Next, we had to make an offer to these investment newsletter writers that they simply couldn't refuse.
Our offer was: An all-expenses paid trip to Las Vegas for three days – hotel, food, drink, transport, entertainment – literally all-expenses paid – with no strings attached.
But we added another element to the campaign that was even more irresistible …
Step #3: An Attention Grabbing Three-Dimensional Direct Mail Package to Command Attention
We sent, via FedEx, a 3D direct mail package, to the target audience.
What is a 3D package?
It is something that requires a lot of creativity because it must have a WOW factor.
When the package arrives, we want the response of the recipient to be, "Wow, come take a look at this," to anyone else in the room.
It creates curiosity. Interest.
It suspends skepticism.
It demands the reading of what's inside to understand why they're getting it.
Over the years we've created many successful 3D packages to hard-to-reach audiences because it produced such great response, even when traditional direct mail, email, banner ads, and phone calls are all ignored.
And, if there's a gatekeeper, that person won't hide or toss the package. Rather, they'll give it to the prospect.
Another important aspect of the 3D package is the curiosity factor … maybe guilt factor …
But if a phone call is made to say, "I'm the one who sent you the drone," they take the call and engage in a conversation … even when nothing else would ever work to get them on the phone.
So, the power of the 3D package lies first in the FedEx effect, then in the components inside the package, and finally the supporting materials.
Inside DraganFly's FedEx box was a phony book, which was actually a safe, and a note … like something you'd expect a spy to see …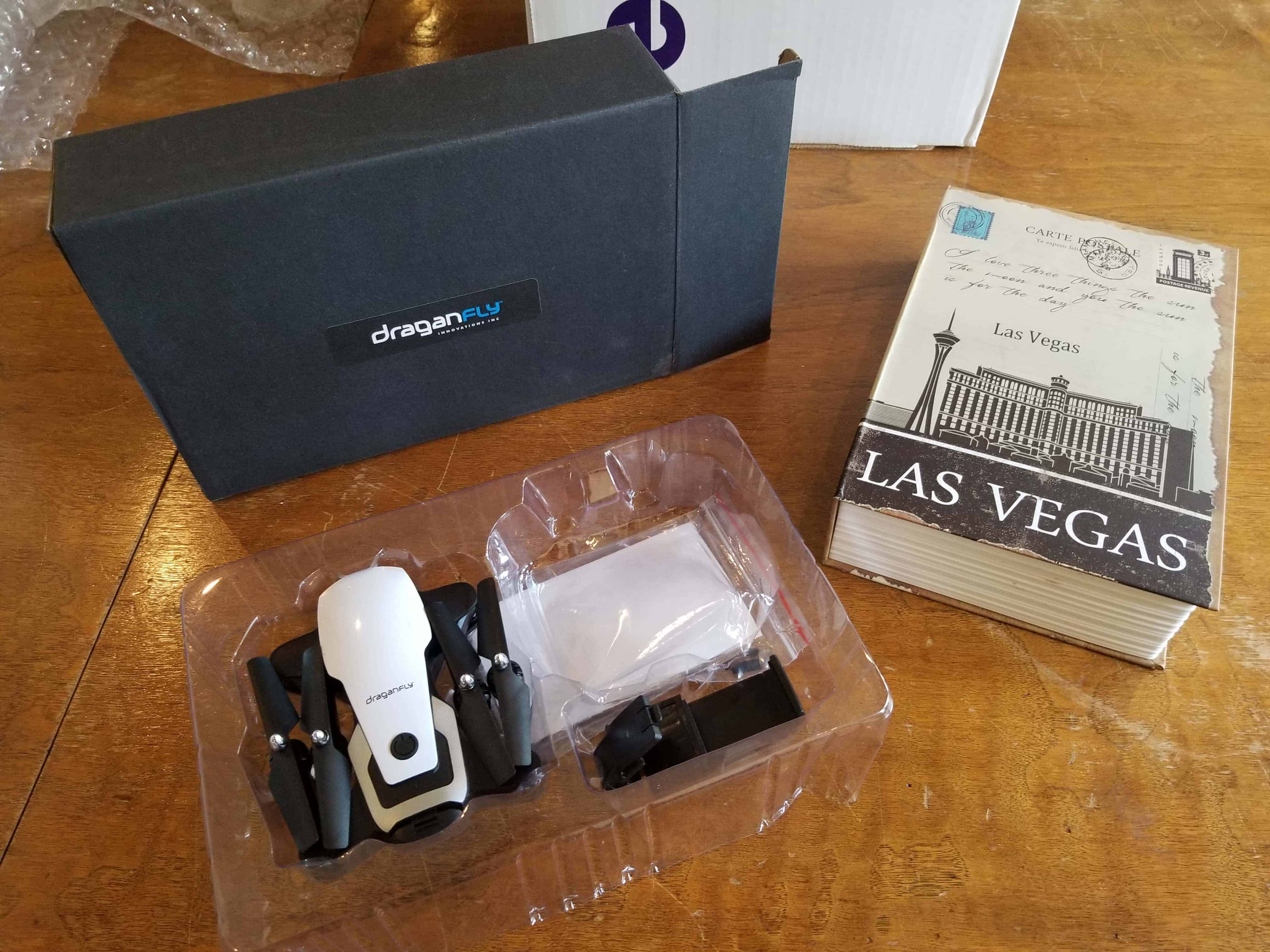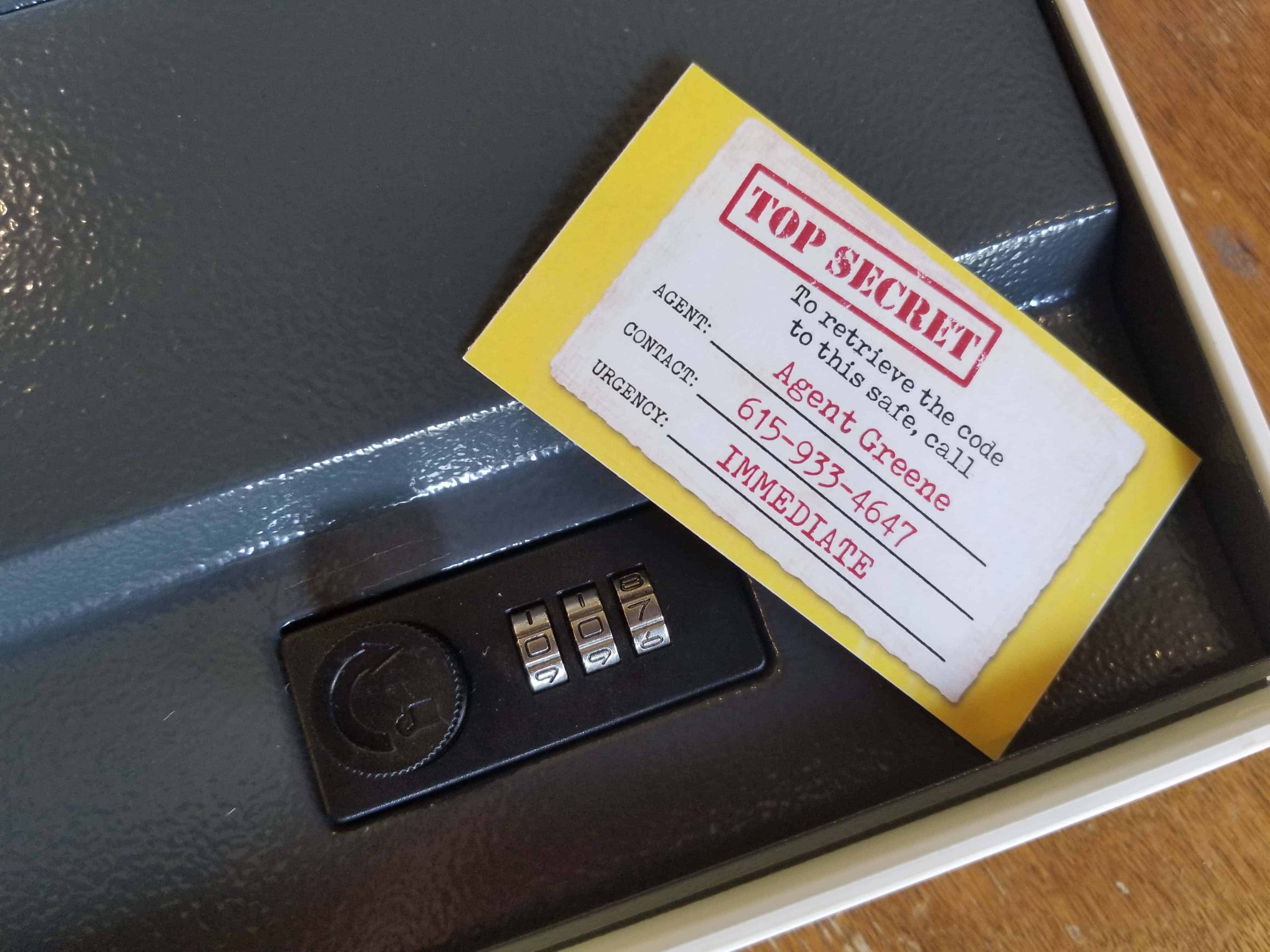 Also included was a personal letter that explained why they were getting this box … maps and photos that added to the spy theme … a drone …
And every element fed the theme: Mission Impossible 007-like spy work.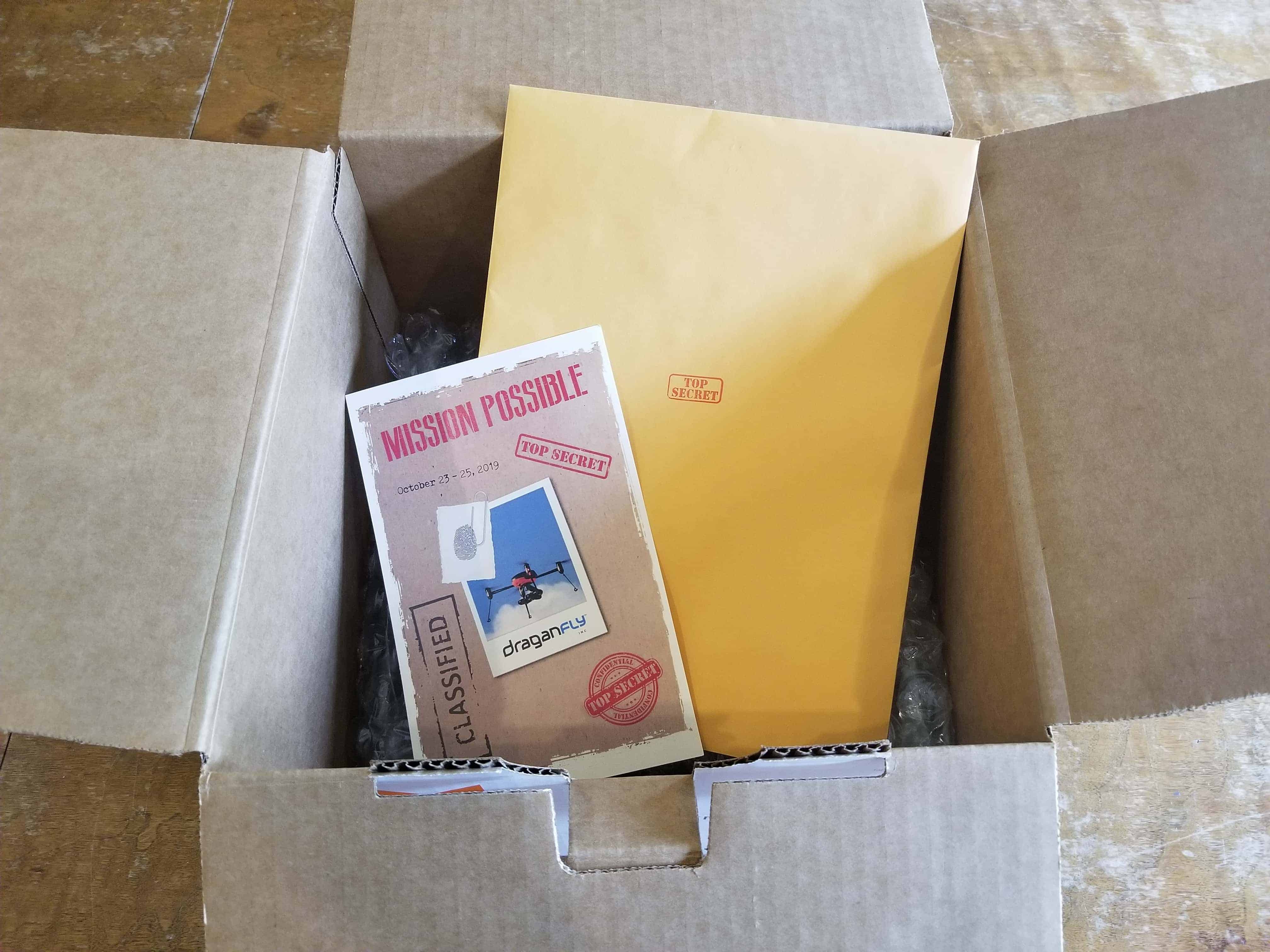 We didn't stop there …
If they wanted to fly the drone, they had to call to get the code to unlock the book safe …
As the FedEx boxes arrived at their destinations, the phone started to ring. These usually skeptical, hard-to-impress newsletter writers were blown away.
They were intrigued.
They were excited. And that leads us to …
Step #4: Fueling the Emotion Engine to Drive Action
Not only did we break through the obstacles this group of writers surround themselves with, we also gave them a reason to listen to DraganFly's message, insight into what this story could do for their readers, and no pressure to do anything more than listen.
And we built up the excitement to explosive levels.
They had a free drone to fly! That in itself was exciting enough.
But on top of that, if they joined DraganFly in Las Vegas for three days, they'd also get an exclusive opportunity to live the life of a spy for a few days … the luxury, the secrecy … and yes! … the racing around a desert in a huge, powerful, Baja truck (watch this video to see how that turned out)!
Step #5: Charging Up With Conversion Emails
We didn't lose touch with the target audience once they'd called with their RSVP. We implemented a series of emails that continued to build the excitement … offered new details that related to DraganFly and the drone industry … and continued to build the excitement.
We even included a video from a Tom Cruise (aka Ethan Hunt from Mission Impossible) impersonator as a kicker. If you're curious, you can watch that here.
These emails went to the entire target list we'd identified, not just the people who responded right away.
All of these elements came together to produce one of the most successful direct response marketing campaign of its kind to date.
What was considered by skeptics to be mission impossible, we turned it into one of the most powerful 3D campaigns that generated incredible response rates:
21% invited attended
30.8% were willing to talk to us.
Do you have a mission impossible? Can we help you in your marketing to a hard-to-reach audience? We have some creative solutions.
Call us on 615-933-4647.
Or email us: dmu@cdmginc.com.
We can help.