A Leader in Target Advertising
A leader in target advertising, Creative Direct Marketing Group, Inc is a full-service, direct response advertising and digital marketing agency with one goal in mind: increasing your response, market presence, and profits through "accountable advertising." For more than 40 years, we've helped turn entrepreneurial start-ups into large companies…and large companies into multibillion-dollar businesses.
Vision and Values
CDMG is committed to helping our clients achieve unparalleled success in an ethical and responsible manner. Our goal is to craft advertising and marketing strategies that effectively promote our clients' products and services, helping them build stronger, more profitable companies.
Maximum response is achieved through decades of experience in direct marketing, including the use of thoroughly tested and responsive copy messaging, a comprehensive and multi-pronged delivery strategy, and innovative yet cost-effective tactics. We achieve client satisfaction with unparalleled campaign performance, one-on-one customer service, and proven response results.
What can you expect from CDMG?
Gain insight through extensive marketing research
The first step toward a successful campaign will be our initial research into your product or service, followed by a creative conference (via phone or in our offices) led by our creative director. During this conference, we'll hear what you have to say. We will ask you to explain the unique features and benefits of your product or service, any specific marketing challenges you face, and your vision for success. We will also ask you a number of strategic questions that will shape our copy platform and marketing approach. We'll also discuss how to execute your campaign at (or below) your budget. We're very cost-conscious with your money.
Enhance your ideas with driven creativity
The creative concept phase encompasses the developmental exploration of all the campaign particulars and strategy, where we will conceptually test the core of your marketing message, find complementary tools and mediums, and build a complete campaign. These sessions help to govern the themes, style, and communication techniques specific to your target audience. It also helps shape the intended emotive response of your audience, using a direct marketing approach. We rationalize choices and begin to focus on both B2C and B2B marketing channels. We involve our clients in the concept phase, developing ideas and ensuring back-end process and metrics are accounted for.
Build upon concepts with creative design and quality production
Phase three will be bringing creative concepts together through design, development, and artwork. This includes asset development, print, and digital deliverables, as well as media production such as filming, recording (radio) and other related mediums.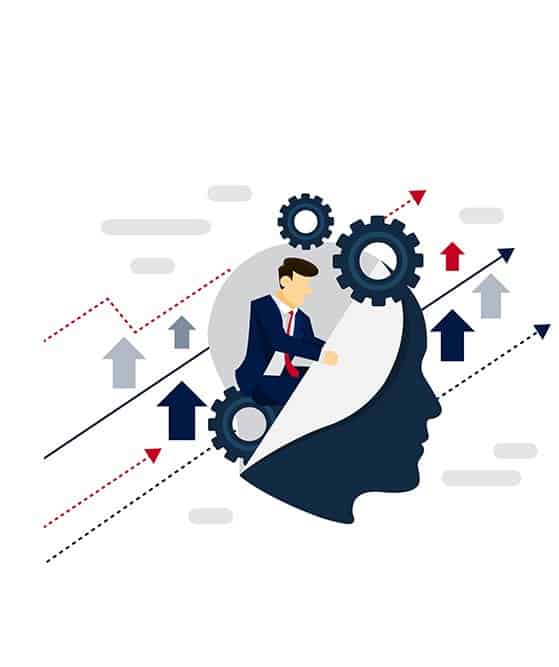 Improve your long-term strategy with a complete analysis of your campaign
Step four will be the analysis of your campaign from start to finish. You will receive a response analysis report showing you exactly how well your promotion has performed. Every aspect of your promotion will be analyzed in an accountable manner, giving you the insight and ability to improve your campaign in real-time.