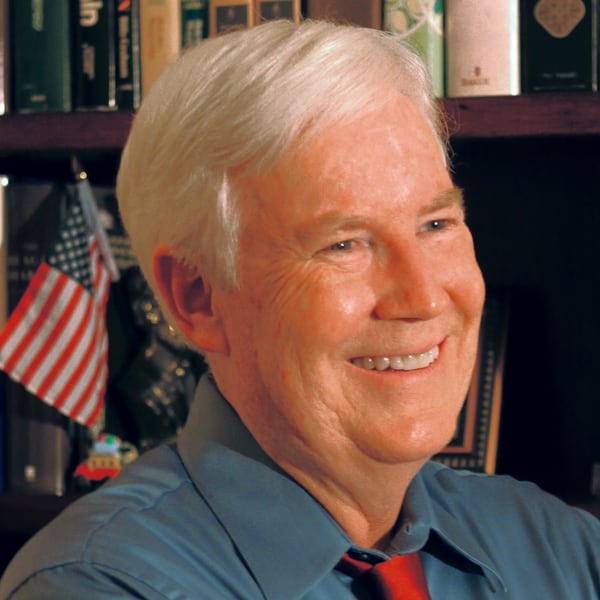 Craig Huey
Founder & CEO
Recognized as one of the world's leading experts in direct response marketing, Craig is the winner of 86 major marketing awards for break-through campaigns for multi-million dollar sales.
He has helped turn small companies into thriving businesses and medium-sized businesses into multimillion dollar corporations using his expertise in direct response marketing, direct mail, targeting strategy, and accountable advertising.
Craig is also the publisher of the industry newsletter Direct Marketing Update and the President of InfoMat, a postal and email mailing list brokerage and management company.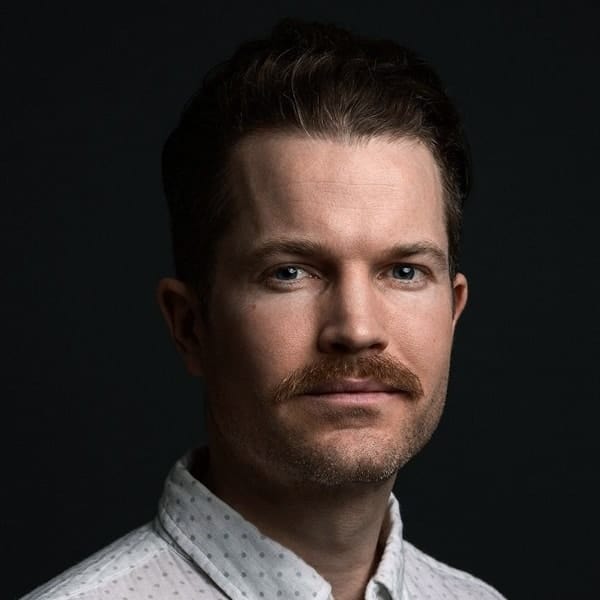 Caleb Huey
President
For over 10 years Caleb has appeared as a guest on TV, spoken at conferences, and helped provide marketers with new ways to expand and grow. He has made millionaires out of entrepreneurs and helped grow million-dollar organizations to even higher levels of success. Caleb is an expert in the field of Direct Marketing, Digital Marketing, Video, TV, Radio and Integrated Marketing Solutions.
SCOTT SHEPPARD
Chief Operating Officer
Scott is our COO with 20 years of experience as an entrepreneur and executive in a variety of roles serving small companies to a Fortune 200 company (Harris Lanier).
In college he was a Men's Tennis student athlete at Lipscomb University and earned a BS in Finance. After his days at Thomas Nelson, utilizing connections in the Music Industry and at major retail chains, he founded Record Sales Inc, an Independent Record Label and Distributor. The company sold millions of CDs, secured the rights to Johnny Cash's SUN records that launched the famous Direct Response TV ads and served retailers such as Wal-Mart, Dollar General, and Costco.
As COO of Click Effects, the company grew from operating out of a small house to become a world leader in video content delivery for LED boards. The company served over 70% of all major league professional sports teams and venues plus major events such as the Super Bowl, NFL Draft, Olympics, World Cup, US Open Tennis Championships, Ryder Cup, World Series, Stanley Cup, and Final Four. Scott managed the sale of Click Effects to Chyron Hego.
Scott loves traveling, sports, spending time with his family, and lives in East Nashville with his wife Ivy and daughters Peyton and Sienna.
RYAN BRADFORD
Director of Digital Marketing
Ryan works on providing the strategy that drives our digital marketing for our clients. Strategizing, optimizing and reviewing campaigns to drive the maximum performance for our clients. As an avid believer in contextual learning and holistic advertising. He maximizes our campaigns by looking at a combination of overall market trends, competitor research, industry specific trends, and historical performance to pivot campaigns for maximum ROI's. Over his career he has worked in many heavily regulated and highly competitive industries such as truck driver recruiting, vitamins and supplements, e-learning, and non-profits. Ryan is a proud graduate of Ohio State University, supporting his Buckeyes every chance he gets. He also enjoys spending time with his wife and 2 sons, volunteering with several organizations, reading, and cooking.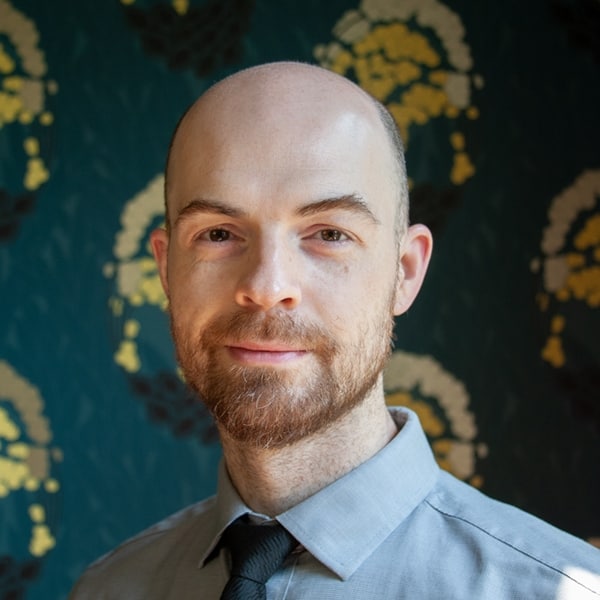 JEREMIAH DART
Director of Data & Audiences
Jeremiah connects our clients with their most relevant prospects by combining the power of audience profiling, multi-point transactional records, big-data, machine learning, and on-point response messaging. The resulting matrix allows our clients to make sound data oriented marketing decisions so that their spend is directed to the most effective channels with the highest return on investment. His 16 years of experience in marketing, data science, business growth strategy, and audience profiling allows him to super power our client's campaigns by leveraging the depth, breadth, and resolution of the big-data transactional ecosystem against the known variables of their current customer data-base. Jeremiah is an avid proponent of free market economics and a huge Lord of the Rings nerd.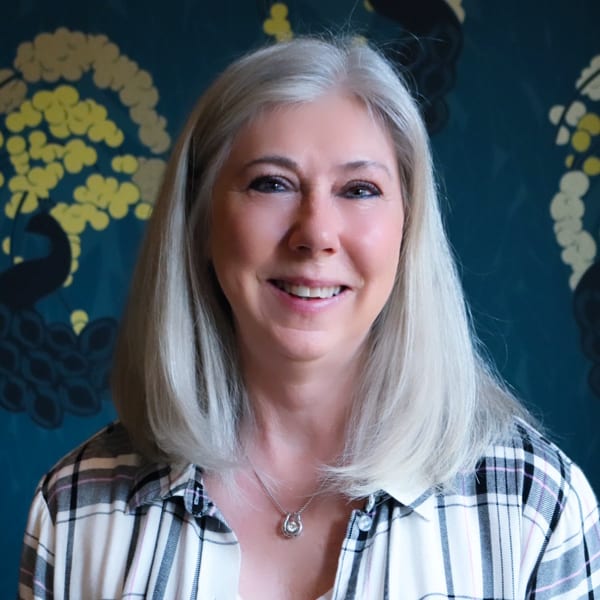 Nancy Gullette
Director of Print & Production
Nancy is a Nashville native who has many years of agency experience. She worked in the country music industry and also at one of the top advertising agencies in the state of TN.
Her experience includes a variety of graphics, products and services, that include, but are not limited to advertisements, booklets, brochures, catalogs, charts, flyers, magazines, maps, newsletters, posters, billboards, museum exhibits, trade show displays and more.She enjoys spending time with her family and being outdoors. Hobbies are kayaking and horseback riding especially in Shawnee National Forest. In her spare time she is busy taking care of three horses, one mule, one cat, and three very spoiled Australian shepherds.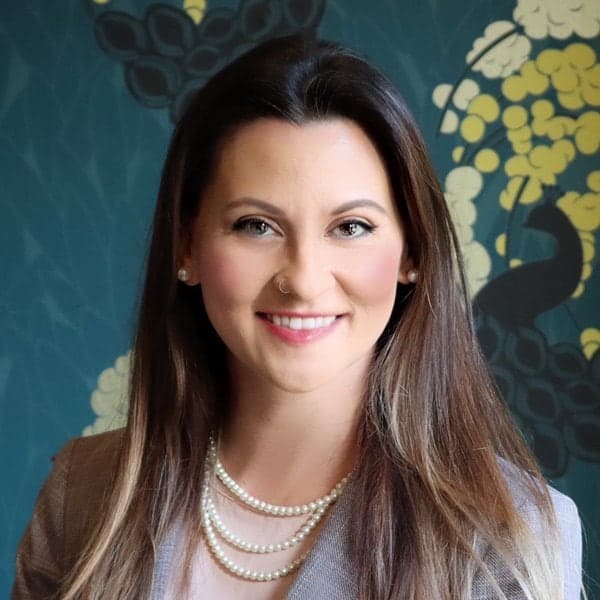 Suzanne Pfeil
Art Director
From brand identity, environmental graphics, print/web design, to photography, Suzanne delivers visual communication products while regularly crushing deadlines. With extensive experience in the industry, she shares her gift of communication on and off the computer.
Beginning her career as a photographer, Suzanne moved on to earn a BFA, concentration in Graphic Design and Advertising, from O'More College in Franklin, TN. She has worked for Fortune 500 companies to small boutique agencies for more than two decades, always recognizing each project has its unique set of needs.
Aside from creating designs and images, she is also an instructor at Steadfast and True Yoga, in her hometown of Nashville, TN.
WHITNEY WILLIAMS
Office Administrator
Ensuring and managing information and tasks, Whitney keeps the office running smoothly and disruption free. With excellent communicative and organizational skills, she executes each duty with precision. She graduated from Middle Tennessee State University with a BS in Child Development and Family Studies, and a minor in Developmental Psychology. In her down time, she runs her own business hosting live electronic-music events in the Nashville, TN area.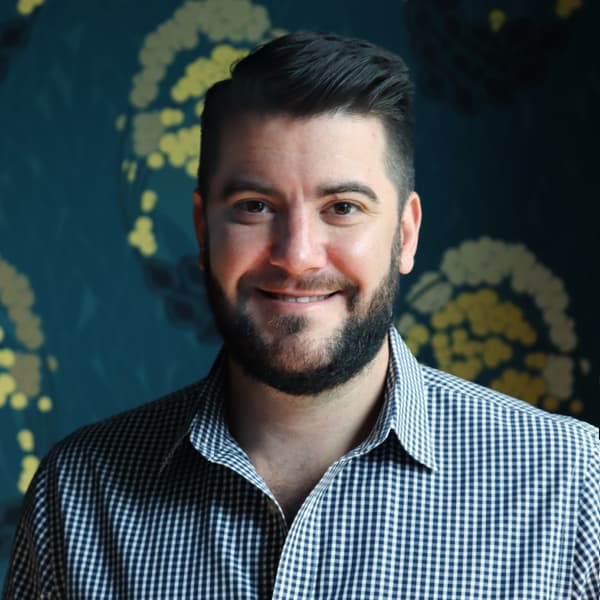 Joe Hayden
Account Executive
Joe teams up with our clients to strategically plan and implement marketing campaigns, and ensures branding, communication, and deadlines are met with a high level of attention and enthusiasm. Joe has over 8 years of experience in direct marketing, and over 5 years in account management. He graduated from Middle Tennessee State University with a degree in Communications and Advertising. Outside of work, Joe enjoys fishing, golf and cheering on the Titans, Preds and Vols.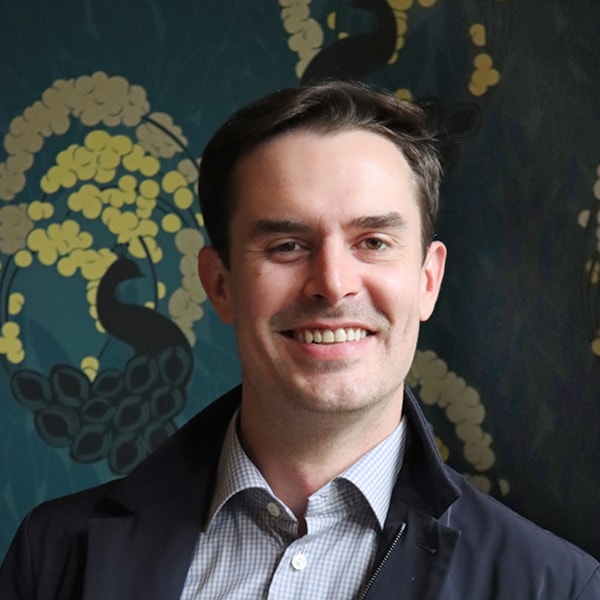 Harden Kernodle
Account Executive
Harden joins CDMG with over 10 years of experience in marketing. As an Account Executive, Harden works closely with our clients to execute multimedia advertising campaigns with absolute precision. He graduated from Appalachian State University with a degree in Communications. When he is not in the office, you can find Harden on the golf course and spending time with his two dogs.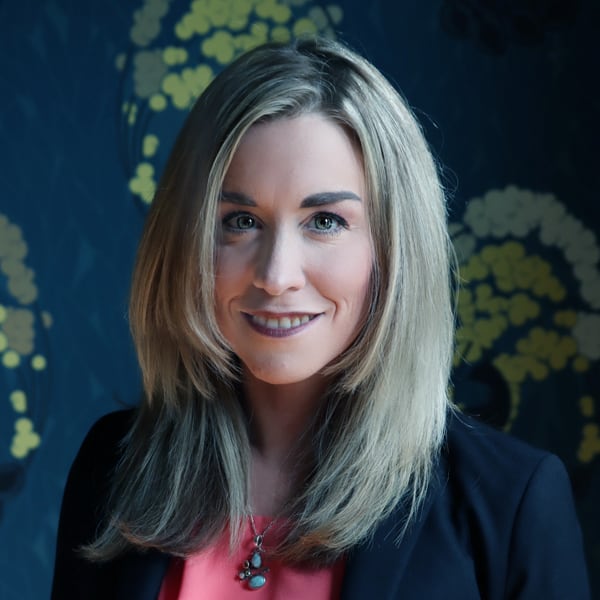 Emily Batson
Finance Manager
Emily joins the team with years' experience in account management, business development, and client relations. Her expertise comes from working for Fortune 500 companies in the financial service industry, where she established solid partnerships with her local banks, credit unions, and accounting firms statewide. Known for going above and beyond, she built strong referral partnerships by supporting her local counties' Chamber of Commerce and BNI groups. Always ensuring the clients' satisfaction through a proactive, fact-finding approach, resulting in cost-effective and revenue-generating solutions for their business.
She works directly with the COO to manage the financial and human resources operations, applying the same mindset for CDMG and their clients. Emily holds a BA degree in Philosophy and English with a minor concentration in Psychology from Adelphi University in Garden City, NY. Originally from the Navy town of Annapolis, Maryland, she has a passion for photography, history, and the occasional crab cake.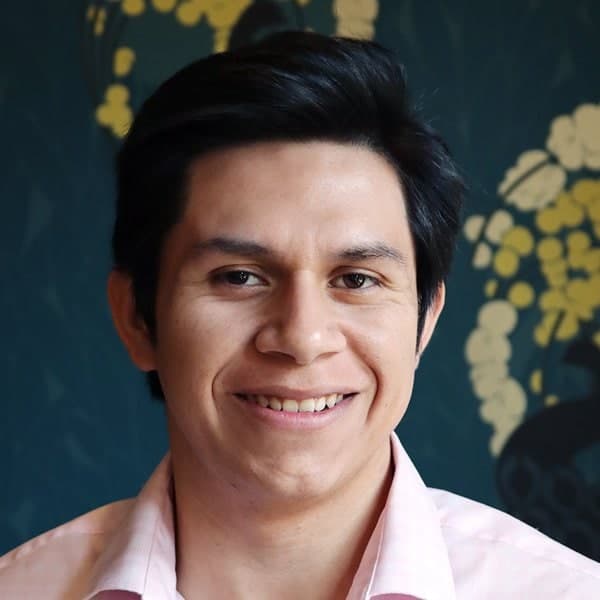 Jorge Sandoval
Digital Media Specialist
Jorge is experienced in working with a diverse variety of clients to enhance their digital reach while engaging new customers through his extensive knowledge in digital marketing strategies. He closely monitors digital ad campaigns, the day-to-day execution of paid media and media budgets to ensure that they are strategically planned and well executed. He believes that helping clients find the most effective marketing channels is the key to achieving the best return on their digital media investment.
Jorge obtained his degree in marketing from Lincoln University in Missouri. While attending school, he began his passion for personal training and was also a fitness class instructor. When he is not optimizing marketing campaigns and motivating (personal training clients), Jorge enjoys biking, spending time with family, and most recently you can find him dabbling in Brazilian jiu-jitsu.
John Paris Hare
Copywriter
As CDMG's in-house copywriter, John Paris is responsible for writing the variety of copy that defines clients' branding, advertising, investment opportunities, and communications. On a day-to-day basis, he crafts the direct response messaging for digital ads, landing pages, conversion emails, direct mail pieces, and more.
He joins the team with several years of experience from tech startups to international ecommerce, and prior to Nashville, he spent three years living in Berlin, Germany. He graduated from Brown University with a BA in European History.
Outside of work, John Paris is an avid musician and spends his downtime reading and writing creatively.
Dennis Pickett
Graphic Designer
Dennis joins the team as CDMG's Graphic Designer, with over five years of experience in digital marketing and design. Responsible for working directly with our Art Director, Copywriters, and Account Executives, he produces and ensures consistency of designs across various media outlets for our clients' advertising campaigns.
Dennis is a Nashville transplant originally from the seacoast of New England. He graduated from Xavier University, earning his BA in Advertising, Digital Media, while focusing on Graphic Design. Outside of work, he spends his downtime on passion projects through music and illustration.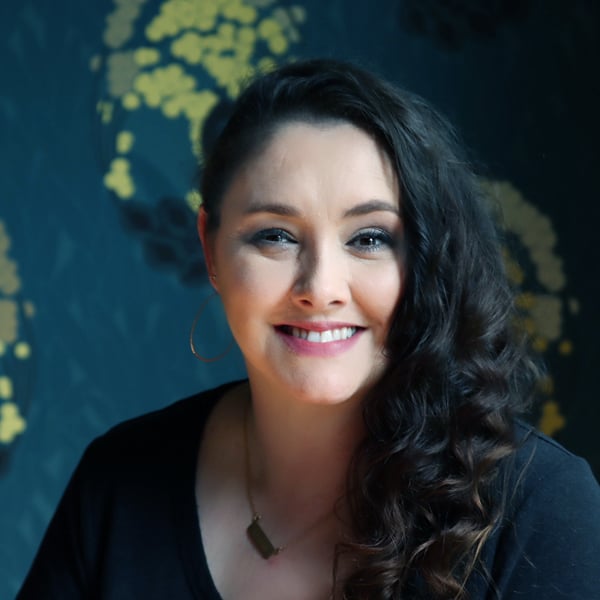 C.C. Hasty
Executive Assistant to the Founder
C.C. has over 10 years of experience as a C-suite level Executive Assistant. She has a desire to lead others by example and the ability to help problem solve and make things happen. C.C. graduated from Motlow State Community College with an associate degree in Administrative Office Support and Trevecca Nazarene University with a bachelor's degree in Business Management and Human Relations. Outside of work, C.C. enjoys spending time with her family.
Lewis Campbell
Executive Assistant to the President
Lewis comes with years of experience in marketing, project management, and supply chain management. He has worked closely alongside directors and managers in various industries to help with high-level organizational efficiency. He thrives in roles where he can make the lives of those around him easier and allows people to make the most of their time. Lewis graduated from Michigan State University with a Bachelor of Arts in Business Management with a focus in Supply Chain Management and made the move to Nashville, TN shortly after. While graduating and moving across the country amid the Covid pandemic proved to be tough, Lewis found a home at CDMG doing exactly what he loves.
Outside of work Lewis continues to pursue his passion for marketing through his photography, photo and video editing, and website design work. He is most proud of photographing, creating, and maintaining the websites of two well-known restaurants in Nashville: Fat Kat Slims and The Mainstay. You can often find him on Broadway looking for the perfect shot – or occasionally taking one. What he enjoys most though is spending time with his girlfriend, Caytie, his mothers, Cathy and Lisa, and his two cats, Lola and Poppy.
What are you waiting for?