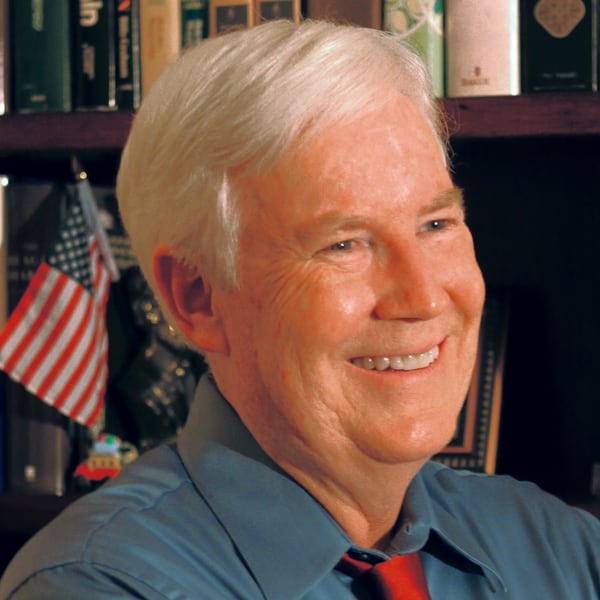 Craig Huey
Founder & President
Recognized as one of the world's leading experts in direct response marketing, Craig is the winner of 86 major marketing awards for break-through campaigns for multi-million dollar sales.
He has helped turn small companies into thriving businesses and medium-sized businesses into multimillion dollar corporations using his expertise in direct response marketing, direct mail, targeting strategy, and accountable advertising.
Craig is also the publisher of the industry newsletter Direct Marketing Update and the President of InfoMat, a postal and email mailing list brokerage and management company.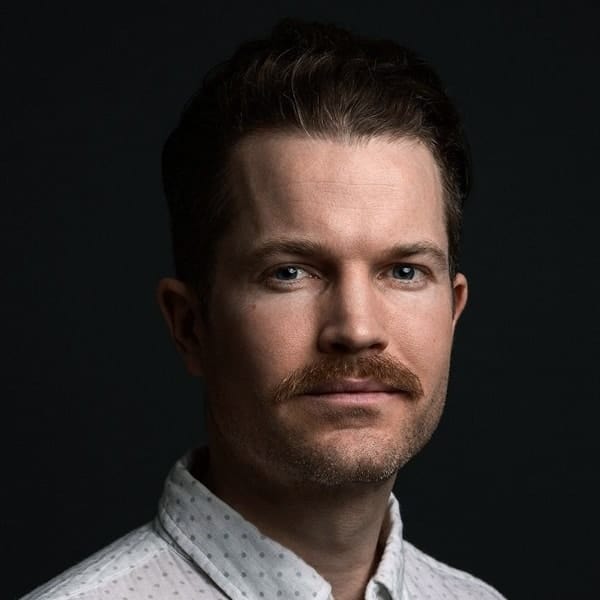 Caleb Huey
VP of Creative Strategy
For over 10 years Caleb has appeared as a guest on TV, spoken at conferences, and helped provide marketers with new ways to expand and grow. He has made millionaires out of entrepreneurs and helped grow million-dollar organizations to even higher levels of success. Caleb is an expert in the field of Direct Marketing, Digital Marketing, Video, TV, Radio and Integrated Marketing Solutions.
SCOTT SHEPPARD
Chief Operating Officer
Scott is our COO with 20 years of experience as an entrepreneur and executive in a variety of roles serving small companies to a Fortune 200 company (Harris Lanier).
In college he was a Men's Tennis student athlete at Lipscomb University and earned a BS in Finance. After his days at Thomas Nelson, utilizing connections in the Music Industry and at major retail chains, he founded Record Sales Inc, an Independent Record Label and Distributor. The company sold millions of CDs, secured the rights to Johnny Cash's SUN records that launched the famous Direct Response TV ads and served retailers such as Wal-Mart, Dollar General, and Costco.
As COO of Click Effects, the company grew from operating out of a small house to become a world leader in video content delivery for LED boards. The company served over 70% of all major league professional sports teams and venues plus major events such as the Super Bowl, NFL Draft, Olympics, World Cup, US Open Tennis Championships, Ryder Cup, World Series, Stanley Cup, and Final Four. Scott managed the sale of Click Effects to Chyron Hego.
Scott loves traveling, sports, spending time with his family, and lives in East Nashville with his wife Ivy and daughters Peyton and Sienna.
WILLIAM KENNEY
Director of Business Development
William Kenney oversees sales operations and leads the company's ongoing expansion efforts. His background in sales and negotiation spans several industries including entertainment, tech, and manufacturing in New York City.
With a focus on process engineering and optimization, he has led award-winning teams and negotiated complex agreements for companies ranging from startups to Fortune 100. This means he has spent thousands of hours on the phone which garners both praise and sympathy…
William studied economics at Columbia University and holds a BFA from The New School for Social Research. He currently lives in Franklin, TN with his wife and 3 children.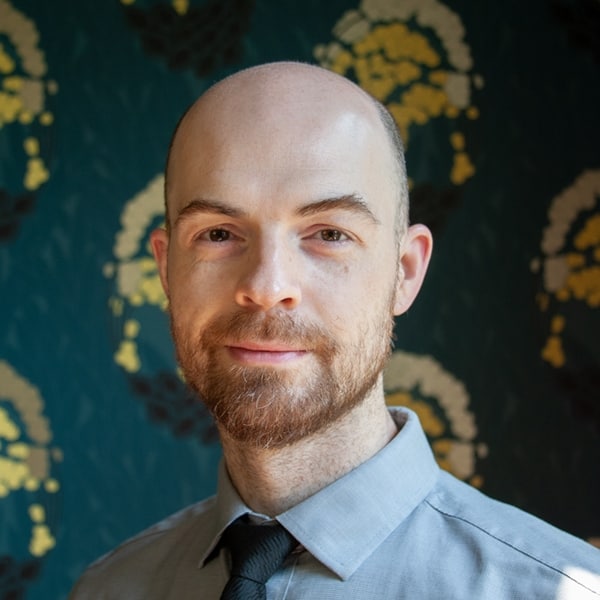 JEREMIAH DART
Director of Data & Audiences
Jeremiah connects our clients with their most relevant prospects by combining the power of audience profiling, multi-point transactional records, big-data, machine learning, and on-point response messaging. The resulting matrix allows our clients to make sound data oriented marketing decisions so that their spend is directed to the most effective channels with the highest return on investment. His 16 years of experience in marketing, data science, business growth strategy, and audience profiling allows him to super power our client's campaigns by leveraging the depth, breadth, and resolution of the big-data transactional ecosystem against the known variables of their current customer data-base. Jeremiah is an avid proponent of free market economics and a huge Lord of the Rings nerd.
RYAN BRADFORD
Director of Digital Marketing
Ryan works on providing the strategy that drives our digital marketing for our clients. Strategizing, optimizing and reviewing campaigns to drive the maximum performance for our clients. As an avid believer in contextual learning and holistic advertising. He maximizes our campaigns by looking at a combination of overall market trends, competitor research, industry specific trends, and historical performance to pivot campaigns for maximum ROI's. Over his career he has worked in many heavily regulated and highly competitive industries such as truck driver recruiting, vitamins and supplements, e-learning, and non-profits. Ryan is a proud graduate of Ohio State University, supporting his Buckeyes every chance he gets. He also enjoys spending time with his wife and son, volunteering with several organizations, reading, and cooking.
Kristina DeVinney
Art Director
Kristina ensures each clients' desired message is conveyed strategically, offering the most effective campaign results — while also following CDMG's (researched and tested) Direct Mail Guidelines. She has 30 years Graphic Design and Pre-Press experience — most of which involved agency work in Direct Mail — allowing her to gain essential experience; but most importantly to learn the science behind Direct Mail Marketing. Several years after leaving college for her commercial art degree, Kristina returned to college for certification in Adobe (creative design) applications and supplemental education in typography. She holds a Certificate of Craftsmanship from Printing Industries of America (PIA), which proves beneficial with print vendor relationships. Kristina has been called "Tenacious & Dogged", something she proudly displayed while walking over 500 miles on the Camino de Santiago Frances pilgrimage — starting in St Jean Pied de Port, France and walking to Santiago de Compostela, Spain.
Ashley Foree
Director of Non-Profit
Ashley oversees all non-profit activities on behalf of CDMG. With nearly ten years of experience, she has an extensive background in association management and the non-profit sector. A Kentucky native, Ashley is a graduate of Georgetown College with a Bachelor of Arts in Communication and Media Studies. In her free time, Ashley enjoys traveling and volunteering with various organizations around the Nashville area.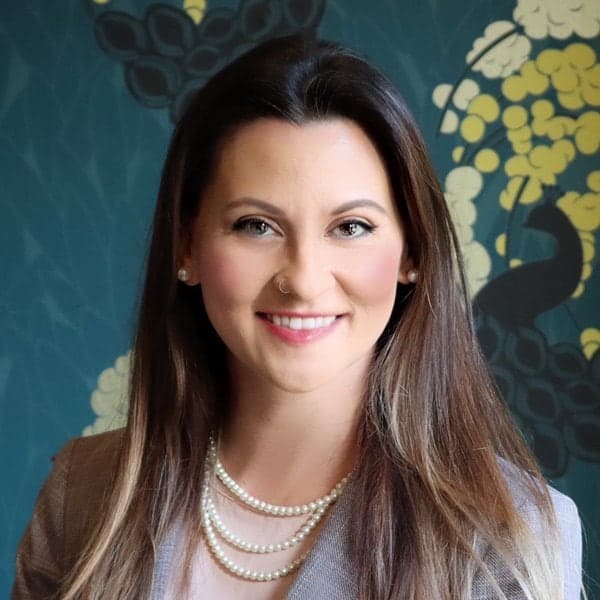 Suzanne Pfeil
Senior Graphic Designer
From brand identity, environmental graphics, print/web design, to photography, Suzanne delivers visual communication products while regularly crushing deadlines. With extensive experience in the industry, she shares her gift of communication on and off the computer.
Beginning her career as a photographer, Suzanne moved on to earn a BFA, concentration in Graphic Design and Advertising, from O'More College in Franklin, TN. She has worked for Fortune 500 companies to small boutique agencies for more than two decades, always recognizing each project has its unique set of needs.
Aside from creating designs and images, she is also an instructor at Steadfast and True Yoga, in her hometown of Nashville, TN.
John Paris Hare
Copywriter
As CDMG's in-house copywriter, John Paris is responsible for writing the variety of copy that defines clients' branding, advertising, investment opportunities, and communications. On a day-to-day basis, he crafts the direct response messaging for digital ads, landing pages, conversion emails, direct mail pieces, and more.
He joins the team with several years of experience from tech startups to international ecommerce, and prior to Nashville, he spent three years living in Berlin, Germany. He graduated from Brown University with a BA in European History.
Outside of work, John Paris is an avid musician and spends his downtime reading and writing creatively.
What are you waiting for?