Your product or service deserves a marketing approach that's going to produce:
Powerful lead generation and response
A low cost-per-lead and cost-per-sale
Marketing copy and design that emphasize your unique benefits
And of course, a significant increase in profits
At Creative Direct Marketing Group, We're Driven by Results
At Creative Direct Marketing Group, we're driven by results — we don't believe in marketing that wastes your time and money. We believe in marketing that helps your business grow and makes you a profit.
And, over the last 40+ years, we've relied on a unique system that has helped small companies grow into large businesses….and medium-sized companies grow into multimillion-dollar corporations.
This unique marketing system is called integrated marketing.
Integrated marketing strategically targets your message across multiple channels to the same prospects to generate incredible response…and profits.
At CDMG, we've mastered this process, having developed more than 1,000+ integrated marketing campaigns with high-level strategy and measurable results.
Target
Targeting your best prospects and leads is critical to the success of your campaign. Our team will help you define your best audience and identify new market opportunities so that you can reach the prospects who are not only likely to buy from you, but become a loyal customer base.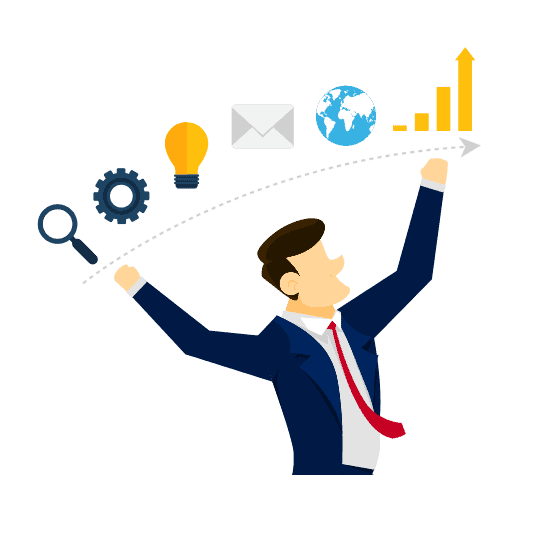 Strategize
Once we've helped you identify your "perfect prospects," we'll strategize a message and a campaign to help convert these prospects into buyers.
Craft a message
Our team of copywriters will help you craft your message and unique selling proposition (USP) using time-tested, proven direct copywriting principles. What makes your product or service special? We'll help you define why it is that your prospects absolutely must buy from you. This message will be consistent across all of your marketing materials, building powerful persuasion that your prospects won't be able to resist.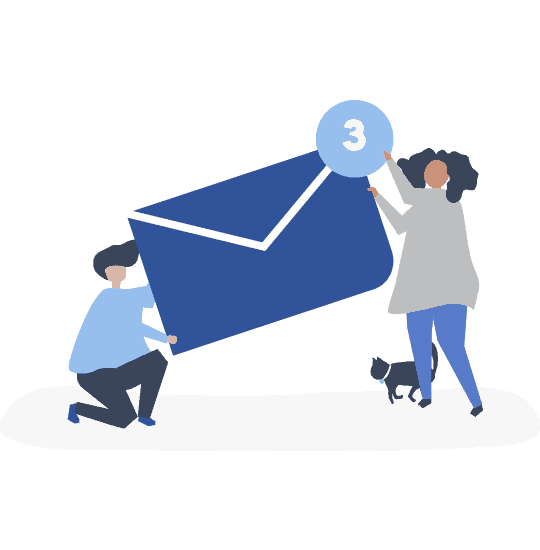 Lay a powerful foundation with direct mail
A powerful direct mail piece, including a magalog, newsalog, or in some cases, a 3-D package or videolog, will be the foundation of your integrated campaign. Direct mail is a highly targeted marketing approach that gets a much higher response than any other marketing medium.
Retarget and convert with digital
Your prospects who receive your direct mail piece will then be retargeted with digital advertising across multiple mediums, including drip email campaigns, Facebook advertising, banner and native ads, pre-roll video, and Amazon advertising.
All digital marketing elements will match the messaging on your direct mail piece and drive prospects back to a powerful landing page with a single, focused call-to-action (CTA).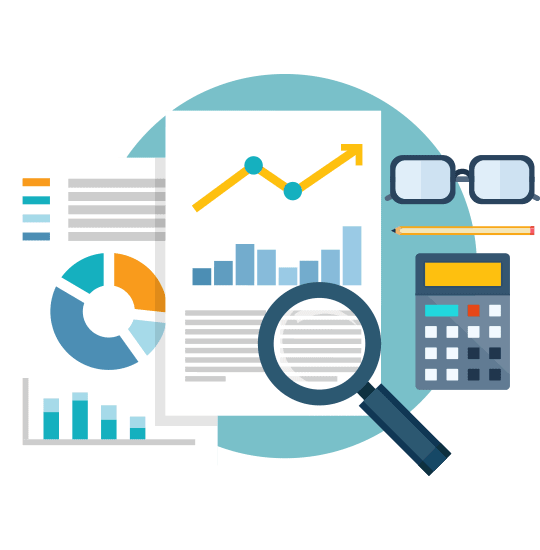 Test and analyze the results
At CDMG, we don't believe in "throwing spaghetti at a wall" and seeing what sticks. We believe that marketing should be accountable, cost-effective, and results-driven. That's why we test hundreds of variables to help ensure your marketing materials are getting you results.
When we've analyzed the results, our team will make adjustments where needed – and deliver even more powerful marketing materials that get you an even greater response.
A full list of our capabilities is included below
Digital Marketing
Landing Page Design
SEO
Email Campaigns
Mobile Marketing
Pre-Roll Advertising
Pay-per-click Advertising
Banner Ads
Native Ads
Facebook Advertising – Newsfeed and Messenger
Amazon Advertising
LinkedIn Advertising
Retargeting and Remarketing
Direct Response Copy and Graphic Design Creative Services
Display Ads
Print and Direct Mail
Direct Mail Packages
Postcards
Videologs
Magalogs
Newsalogs
Bookalogs
3-D Packages
Personal Letters
Mailing List Analysis, Integration, Selection, and Rental
Direct Response Copy and Graphic Design Creative Services
Print Production and Schedule Management
Marketing Strategy and Campaign Development
Strategic planning
Branding and rebranding
Defining a unique selling proposition
Marketing plan and budget development
Market/competitor analysis
Identifying new market opportunities
Critique of marketing materials
Product performance analysis
New product launches
Mature product turnaround
Database development and marketing
Surveys of current customers
DRTV
Direct Response Radio
Video, TV

 

and

 

Radio
Complete multimedia production
Direct response television commercials (short form and infomercial)
Direct response radio commercials
Social media advertising and marketing
Spot placement and pricing strategies
In-house seminars and marketing boot camps
Viral marketing